About Us
Welcome to YAN
Youth Arise Network (YAN) is a youth-led non-governmental organization which aims at providing solutions to eradicate poverty and reduce inequality. It develops interventions in Education, Healthcare and Entrepreneurship with poverty reduction and reducing inequalities being at its core. Recognizing the power of the youth and the potential of the large youth dividend, YAN aims to invest in these young people to promote positive social change and innovative solutions that can be sustained and replicated. Youth Arise Network has been internationally recognized for its work as it was represented at the prestigious 2019 European Development Days (Europe's leading forum on International Cooperation and Development) in Brussels, Belgium. The forum is organized by the European Commission.
Education
Healthcare
Entrepreneurship
Our
Mission
To promote entrepreneurial spirit, volunteerism and education all in efforts to eradicate poverty and reduce inequality.
We are a network which empowers all youth to become self-starters, creating a sustainable world for themselves and future generations.
Our
Projects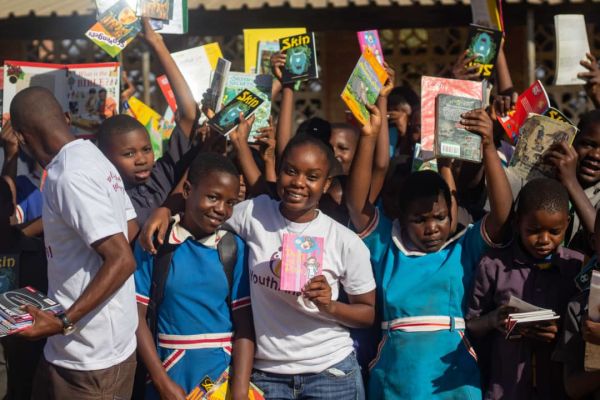 Library Rehabilitation Book Drive
With the aim of increasing literacy levels, improving learning conditions and enhancing access to quality education for under-privileged youth. On 17th May 2019, Youth Arise Network donated 500 books to Chimutu L.E.A Primary School towards the rehabilitation of the school's library. We are currently open to receiving book donations and monetary donations to purchase new curriculum books for students as well. Any other materials such as wood, paint, glass, burglar bars needed for the interior will be very much appreciated.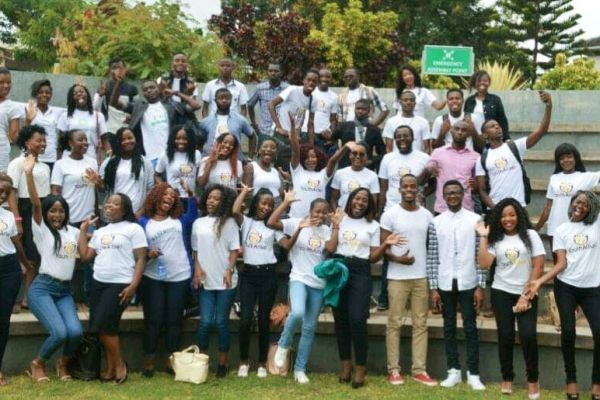 Volunteer Training
To ensure volunteers are effective in the field, they are trained in Volunteerism, Resource Mobilization/Fundraising Skills, Leadership Skills and Entrepreneurial Spirit. The trainings have been held in the 3 major cities of Malawi (Blantyre, Lilongwe and Zomba). The trained volunteers are then well able to reach out to our beneficiaries and help them in realizing their full potential.
HIV/AIDS and Gender-based violence Awareness.
In the spirit of team work and enhancing personal development skills in Youth Arise Network volunteers, YAN partnered with YAED in a project mainly focusing on HIV/AIDS, SRHR and Gender Based Violence in Chiradzulo and Thyolo communities. Youth Arise Network volunteers enjoyed their experience as they got the opportunity to exercise leadership skills, they have acquired through out their experience with YAN. Impact was made, not only for the beneficiaries but for the volunteers as well.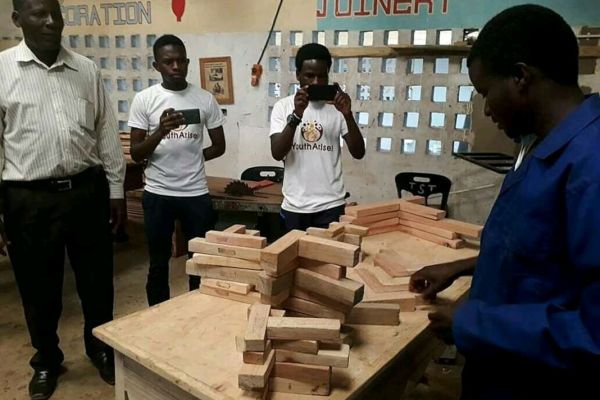 Tiyeni Tikwezane Youth Entrepreneurship
We launched the Tiyeni Tikwezane Entrepreneurship Initiative with the assistance of our implementing partner, The Samaritan Trust. Youth Arise Network provided entrepreneurship skills to underprivileged youth who have been trained into carpentry, tailoring, woodwork/joinery, painting and electrical installation in partnership with the Samaritan Trust. Their culinary skills have also been enhanced. A similar project was carried out in Zomba.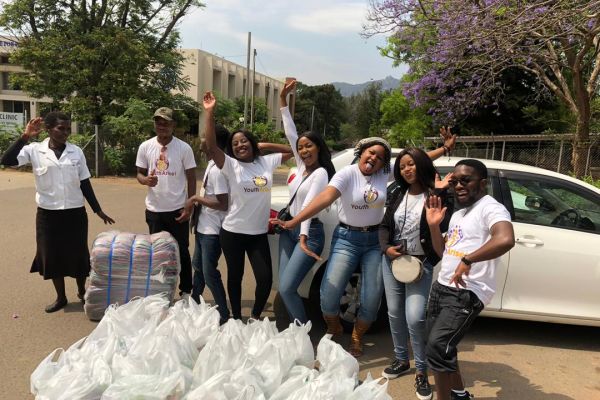 Winter-is-here-Clothe-them Project
Donation Day came and YAN volunteers were excited for it!!! Although pictures were not allowed inside the wards, the volunteers can tell you that it was a life changing experience nonetheless. We heard heart aching stories but also stories of hope and survival. We managed to reach out to 3 wards. The Neurobay, The Orthopedic bay and the Sobo oncology ward for cancer pediatric patients at Queen Elizabeth Central Hospital.
Our Team
Rejoice Eve Namale
Founder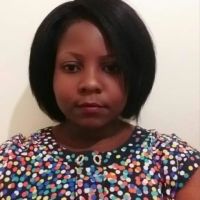 Alice Kamoto
Chairperson
Zomba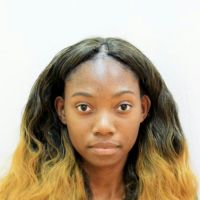 Khumbolawo Mkochi
Vice Chairperson
Zomba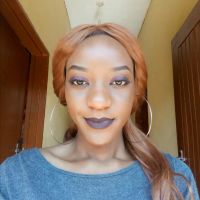 Naomie Harawa
Treasure
Zomba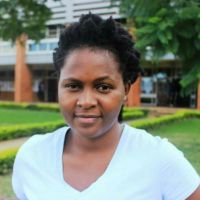 Pemphero Mapanje
General Secretary
Zomba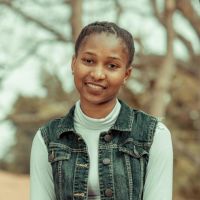 Priscilla Kapolo
Fundraising Director
Zomba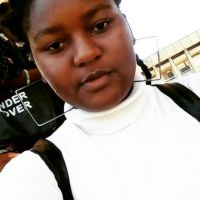 Alinafe Likoya
Human Resource Manager
Zomba
Ophenie Maganizo
Financial Controller
Lilongwe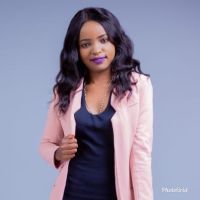 Tracy Mkandawire
Vice Financial Controller
Lilongwe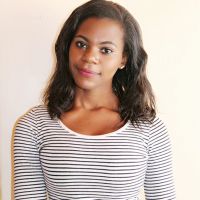 Mayamiko Chimbali
General Secretary
Lilongwe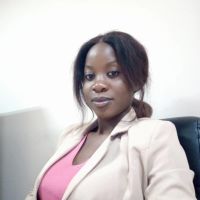 Cathy Sinkhonde
Fundraising Director
Lilongwe
Sandra Ngaunje
Lilongwe Coordinator
Lilongwe
Chancy Chisoni
Human Resource Manager
Lilongwe
Tapiwa Hasha Dube
Social Media Marketer
Lilongwe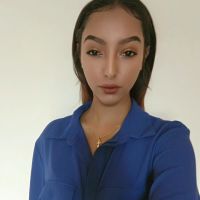 Yamlak Sisay
Fundraising Director
Blantyre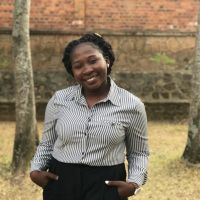 Mirriam Nkosi
General Secretary
Blantyre
Gracium Malata
Human Resource Manager
Blantyre
Josphat Maziya
Financial Controller
Blantyre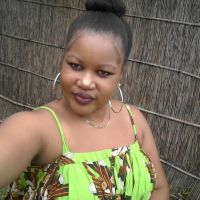 Yankho Kachingwe
Administration Assistant
Blantyre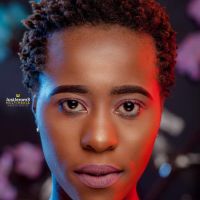 Cathy Hojane
Blantyre Coordinator
Blantyre
Hassan Nkata
Grants Manager
Blantyre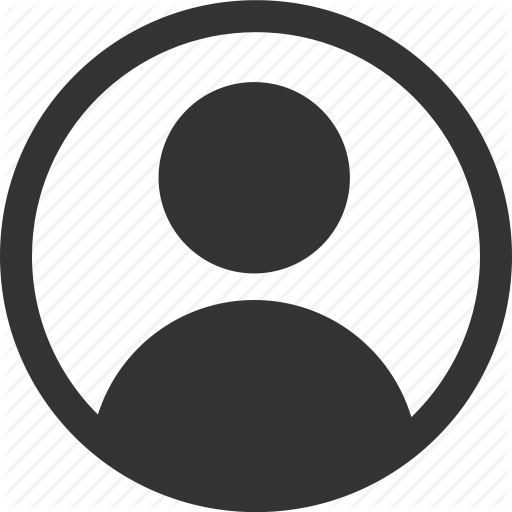 Patson Chikaonda
Monitoring and Evaluation Officer
Blantyre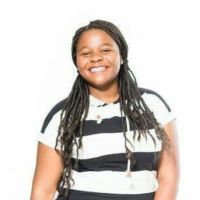 Tracy Chilanga
Social Media Marketer
Blantyre
© 2019 Gibac Mw. All rights reserved | Design by Gibac.